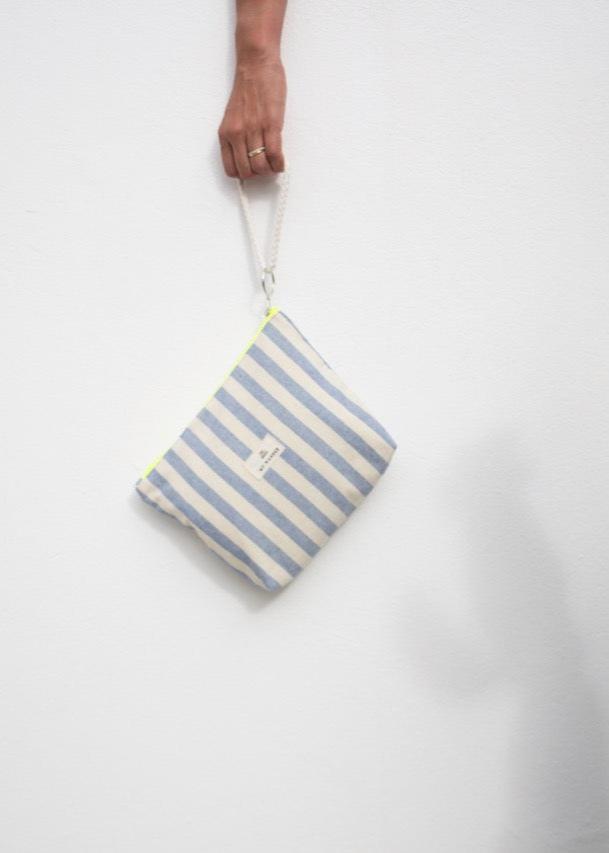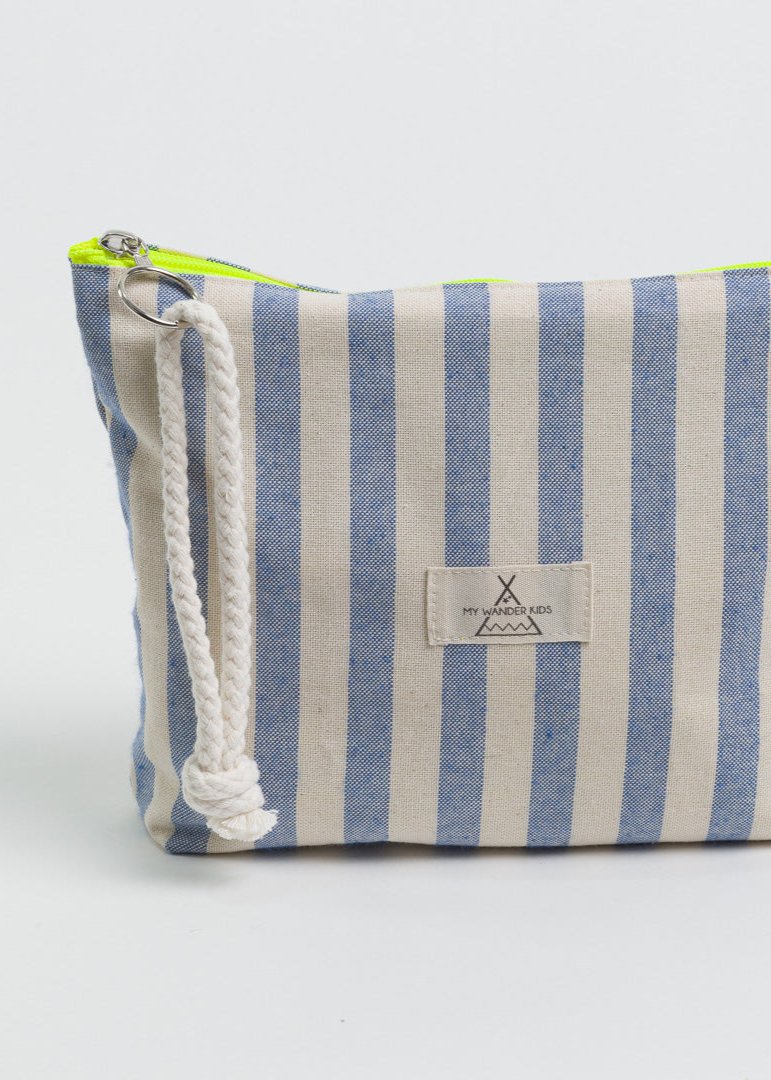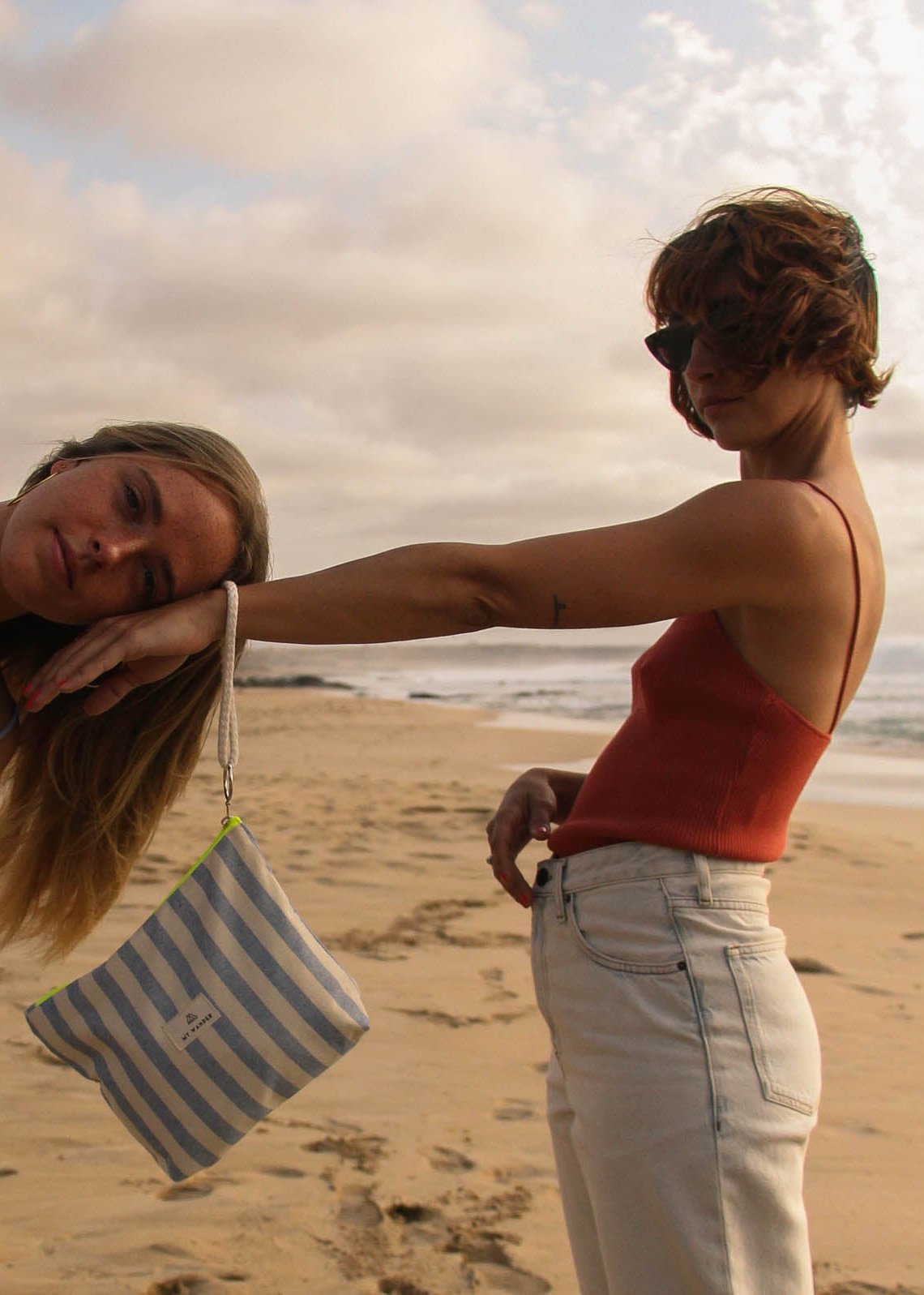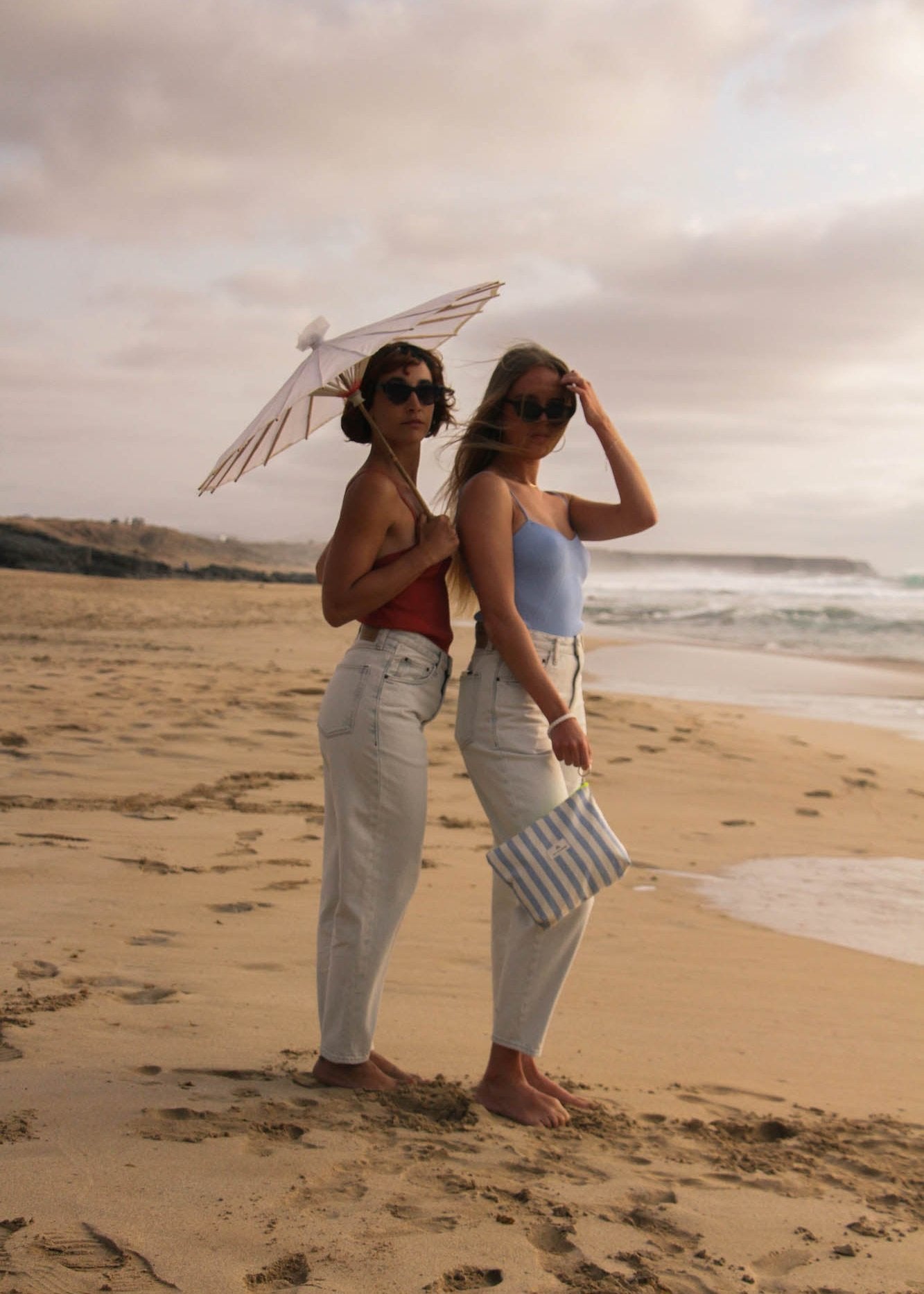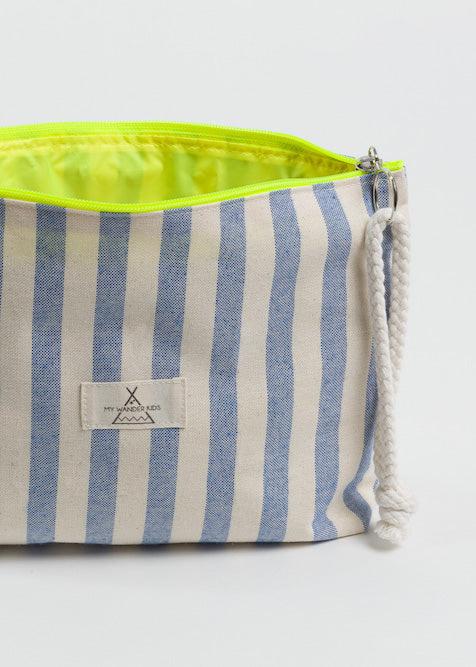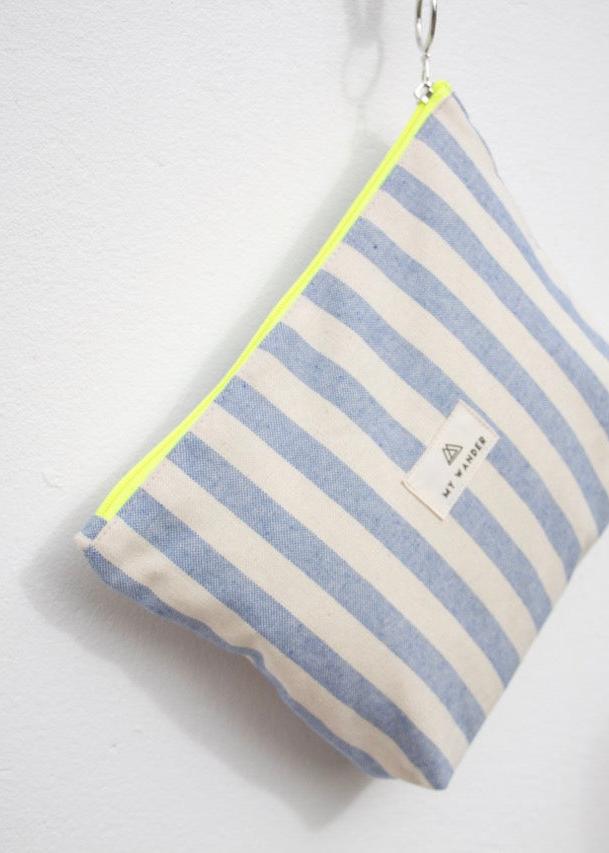 Description
Navy waterproof toiletry bag for men and women. They are very basic and are used to put all kinds of creams, bags, wet swimsuits, glasses... The waterproof toiletry bags are laminated on the inside. Ideal design with blue stripes, front detail of the brand and zip closure. It is the most used accessory by women. Get your waterproof bag*!
* The toiletry bags have seams, so the liquid in large quantities passes through. Swimsuits must be slipped in
Cuidados
Lavado en Frío
Lavar a solas
Plancha a temperatura baja
No usar lejía
No usar secadora
Productos Personalizados
Importante, el pedido se borda pasadas las pocas horas tras la realización del pedido (pero en épocas con promoción puede conllevar 2 días de retraso a veces), por eso es importante revisar lo siguiente antes:
El color elegido
Los espacios entre letras hacen que el bordado sea más pequeño
Se bordará exactamente el texto introducido, con puntos, mayúsculas o minúsculas.
Se recomienda elegir el mismo color de la cremallera, especificado en la descripción.
En el carrito tiene que aparecer un producto llamado "Personalización" que estará asociado al producto bordado. Si se da a aumentar la cantidad de este producto, no saldrán dos productos bordados.
Para tener dos productos bordados iguales, hay que hacer los dos por separado e ir añadiendo al carrito.
Los productos bordados NO tienen devolución
Si el pedido llega sin bordar, tendrá que hacer el pedido de nuevo y mandar el antiguo a nuestros almacenes.
Precioso todo
encantada, tanto con la bolsa y neceser, todo el mundo me pregunta y le estoy pasando vuestro contacto.
100% recomendable
Tamaño muy práctico, terminaciones de calidad
Perfecto
Tamaño perfecto y tejido estupendo, muy contenta con la compra!
Precioso y de buena calidad.
Pago seguro
Puedes estar tranquil@, tu pago se realiza en nuestra plataforma segura.
Envíos express
Nuestros envíos se realizan a través de nuestra agencia de transporte y podrás ver dónde está tu pedido en cada momento.
Do you have any doubt?
Our team is available for you. Any questions you have, please ask.