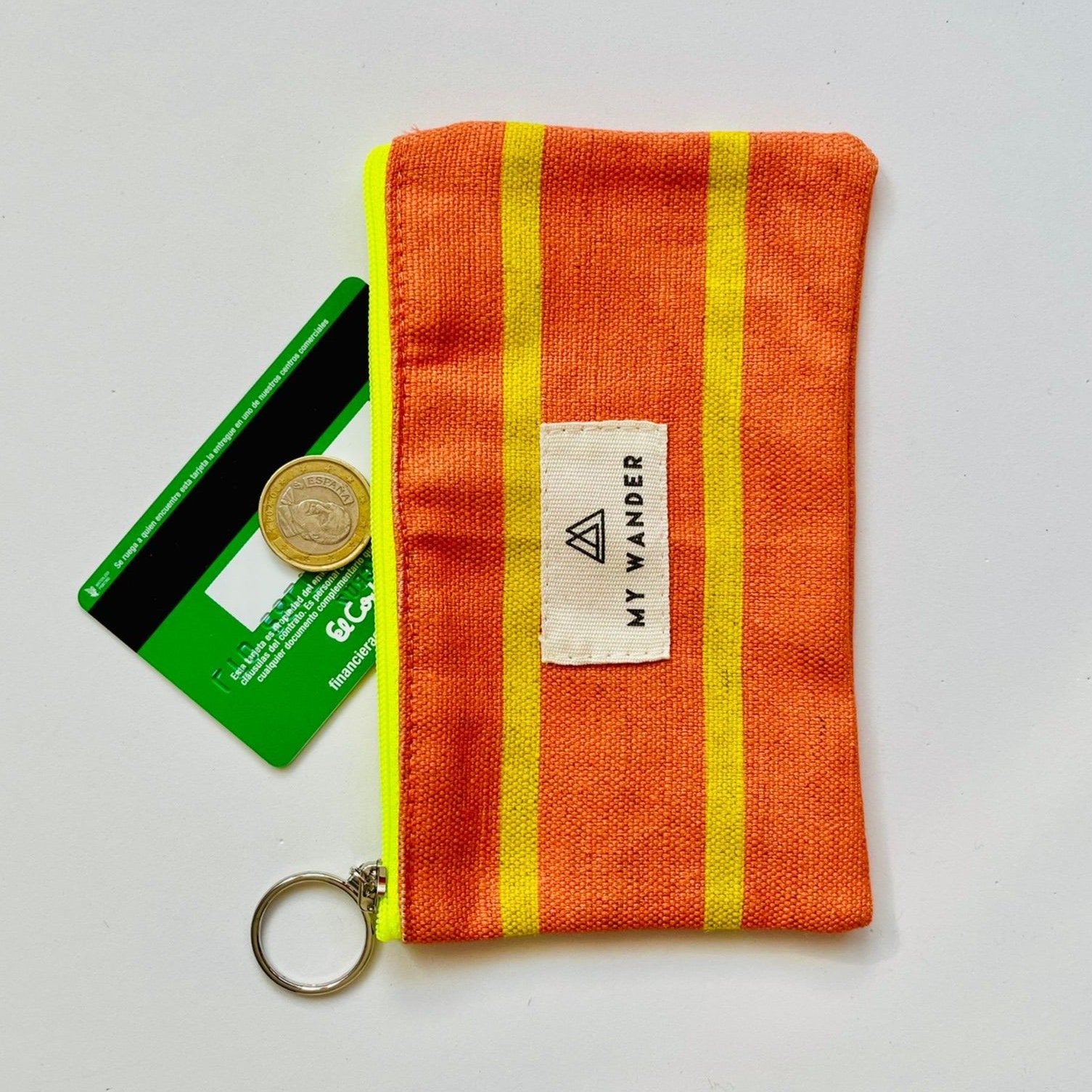 Coral Stripes Solidarity Purse
Description
The benefit of the purses will go entirely to Malawi, to the missionaries of María Mediadora. In 2010 we spent 1 year in the Chezi orphanage, with more than 90 orphaned children who need everything. And I feel this is a great way to put two parts of my life together and get something relevant.
At My Wander we don't like to throw away fabric scraps, that's why we've made these purses that can be used for both cards, coins, keys or something you want to have more protected.
It is a basic in sustainability not to waste fabrics and at My Wander we not only reuse them, but they are fabrics Made in Spain and also manufactured in Spain.
Cuidados
Lavado en Frío
Lavar a solas
Plancha a temperatura baja
No usar lejía
No usar secadora
Productos Personalizados
Importante, el pedido se borda pasadas las pocas horas tras la realización del pedido (pero en épocas con promoción puede conllevar 2 días de retraso a veces), por eso es importante revisar lo siguiente antes:
El color elegido
Los espacios entre letras hacen que el bordado sea más pequeño
Se bordará exactamente el texto introducido, con puntos, mayúsculas o minúsculas.
Se recomienda elegir el mismo color de la cremallera, especificado en la descripción.
En el carrito tiene que aparecer un producto llamado "Personalización" que estará asociado al producto bordado. Si se da a aumentar la cantidad de este producto, no saldrán dos productos bordados.
Para tener dos productos bordados iguales, hay que hacer los dos por separado e ir añadiendo al carrito.
Los productos bordados NO tienen devolución
Si el pedido llega sin bordar, tendrá que hacer el pedido de nuevo y mandar el antiguo a nuestros almacenes.
Coral Stripes Solidarity Purse
Pago seguro
Puedes estar tranquil@, tu pago se realiza en nuestra plataforma segura.
Envíos express
Nuestros envíos se realizan a través de nuestra agencia de transporte y podrás ver dónde está tu pedido en cada momento.
Do you have any doubt?
Our team is available for you. Any questions you have, please ask.